Horse Racing Betting for Tennessee
Many horse enthusiasts are not aware of Tennessee's extensive horse racing history or even how to get started betting on horse races in Tennessee. The state was said to have at one point in time rivaled the Thoroughbred breeding and racing culture of Kentucky. Cumberland Park, which is the currently the site of the Nashville Fairgrounds, hosted the largest horse racing purse in the world during its era. Horse racing betting in Tennessee has been somewhat of a rollercoaster ride, with the state legalizing and then prohibiting land-based horse betting several times since the 1800s. Even with such a rocky road, there has been no shortage of loyal horse enthusiasts looking to bet on the Triple Crown and other horse racing events every year. There is nothing more exciting than watching your favorite horse become a champion and profiting off of a win.
Just like thousands of other Tennessee sports betting fans, you can start betting the ponies using offshore horse betting sites. The sites are legal, fun, and have the best horse value that you can find. You can bet on horse racing action from tracks like Churchill Downs and Del Mar Racetrack. If you want to first learn about the legality of betting on horses in TN and then follow up with the best horse racing betting sites for Tennessee residents, continue reading our helpful guide!

Where Can I Bet On Horse Racing In T.N.?
There are currently no live racetracks or OTB betting locations for residents to bet on horses in TN. That being said, horse enthusiasts in the state use horse racing betting sites to get in on all the best horse betting action. Betting on horses online makes it so that bettors do not have to spend money traveling to other states that could be put toward betting the ponies. Online racebooks accept TN residents every day and have Kentucky Derby betting, Preakness Stakes betting, Belmont Stakes betting, and more. When you have access to hundreds of racetracks around the world and can live stream horse races, it will feel like you are there at the main event without the giant crowds. Whether you are a casual horse bettor or a professional, online racebooks provide helpful guides that teach you how to bet on horses online. You can also view horse racing results and get free horse racing tips.
The best online horse racing betting sites are those that provide all of the horse racing betting odds that you want, along with extra features like mobile horse betting. Having a variety of fast banking options is also a must, with same-day deposits and withdrawals being the standard. Of the Tennessee sports betting sites that we have used, we recommend that Tennessee horseplayers use Bovada and BetOnline for the best horse racing betting action.
Bovada - Best Bitcoin Horse Racing Betting Site

Bovada is always on the leading edge when it comes to its online racebook offerings. It has one of the most professionally designed sites on the market, and frequently updates its features to meet the demands of serious horse bettors. The tracklist expands to let bettors easily select a race and wager type without having to visit multiple screens. The enhanced bet slips track all of your bets and even gives additional information on available wager types. All of your race information is up to date as the automatic page refresh feature keeps everything current. You will never miss post time with the "next 5 races" feature that starts a countdown two hours before the scheduled post time. Bovada continually improves their racebook for the best horse racing betting experience.
Bovada is known for only using the quickest and most reliable horse betting deposit methods. That is why they now accept Bitcoin, the virtual currency that has set the standard in fast and secure banking at online racebooks. With BTC deposits, you can deposit as little as $20 to begin wagering on horses at Bovada and as much as $5,000. The Bitcoins will be instantly credited to your account after you transfer the payment from your BTC wallet. There is also a $250 Bitcoin Welcome Bonus that can be redeemed at the time of deposit. When you enter code BVSBITCOIN50, the cashier will match your deposit by 50% for up to an additional $250 to be applied to your account. You can use the bonus funds immediately after redeeming the promotional code, and the cash can be used for any type of wager in the racebook. When it comes time to make a Bitcoin withdraw, you can request a payout of anywhere between $20 and $9,500 to be delivered within 36 hours. When you join Bovada.lv, you are guaranteed to have an exciting and fun horse betting experience!
BetOnline - Live Stream Horse Races

BetOnline has an interactive online racebook that always provides an entertaining horse betting experience. With over a decade of being in the online gaming industry, the racebook has all the components of a top-rated horse racing betting site. The online racebook is jam-packed with free horse picks, horse matchups, and even handicapping tips. It is one of the only sites that also offers live horse racing streams from each and every one of their featured tracks. You may be sitting in Nashville, but you will feel like you are at the Aqueduct when you bet at BetOnline. Speaking of bets, you can try your hand at win/place/show bets or go for an exacta or trifecta. The racebook accepts action on straight and exotic bets, with guides that even give detailed explanations of each type of horse bet. BetOnline is for both recreational and professional bettors.
BetOnline offers horse bettors some of the best promotions and rewards across all online racebooks. To start with, there are 7% daily horse betting rebates on all wagers made in the racebook. The only exceptions are matchup bets, fixed odds bets, and props. Otherwise, you can make as many wagers as you want and earn an unlimited amount back in rebates. Another great promotion is the $25 risk-free horse bet for new members. Your first bet is essentially risk-free because should it lose, the cashier will reimburse your account with the original risk amount up to $25. This is an excellent way to get comfortable with wagering at the racebook, and you literally have nothing to lose! If you do not have a winning ticket and need to request a refund, simply email freeplay@BetOnline.com and the funds will be credited within 24 hours. BetOnline.ag is the premier horse racing betting site for TN residents and you can join BetOnline today without having to pay any membership fees!
Best Tennessee Racebooks - 100% Trusted + Safe
| | | | | |
| --- | --- | --- | --- | --- |
| | | 50% Up To $250 | VISA + Wire Transfer | |
| | | 50% Up To $1,000 | VISA, Bitcoin, Cash Wire | |
| | | 50% New Member Bonus! | VISA, Bitcoin | |
| | | 100% Up To $300 | VISA, Bitcoin | |
| | | 50% Up To $1,000 | Bitcoin, Wire Xfer, VISA | |
Is it Legal To Bet On Horse Racing in Tennessee?
While Tennessee at one point had several different tracks that were thriving in the horse racing betting industry, this is not the case anymore. Horse racing itself is still legal with various events happening throughout the year, though bets are not accepted at the races. It seems as though the state followed the lead on sports betting in Tennessee by limiting land-based options. In 2015, Tennessee repealed the Racing Control Act of 1987, which outlined the regulatory aspects of pari-mutuel horse racing within the state. Just one year later, Senate Bill 1738 called for a special committee to research and report their recommendations for reestablishing horse racing in the state. It would seem that horse betting in TN could be on the up and up within a few years, but currently there are not any land-based horse racing betting options. The positive side is that TN natives can still legally wager on horse races happening around the country. There are plenty of highly reputable and legal online horse betting sites for T.N. residents to choose from.
2023 Kentucky Derby Betting In Tennessee
The 2023 Kentucky Derby is the most important and most watched race of the year. It marks the first leg of the three Triple Crown races and offers tons of betting odds to Tennessee bettors. With that, you will be able to find all of the Kentucky Derby betting odds that you can possibly think of on Tennessee online sportsbooks including futures and race props. As you look to bet on the 2023 Derby, you'll find Epicenter sitting with the shortest odds to win.

How To Bet On The Horses In TN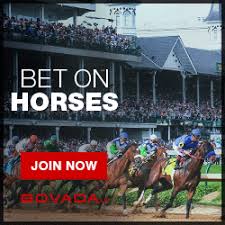 When you bet the horses, there are two basic categories that wagers will fall into- straight or exotic. Straight wagers are the types of bets that are the easiest to make and simplest to understand. You are only selecting one horse and betting on which place it will come in. While these bets are more straightforward, they also have lower payouts compared to more complex exotic wagers.
Win

- Betting on if a horse will win the race.

Place

- Betting on if a horse will finish 1st or 2nd.

Show

- Betting on if a horse will finish 1st, 2nd, or 3rd.
Exotic wagers include bets on different horses and even different races. Professional bettors often make exotic wagers due to the higher payoffs on winning tickets. While many of the bets involve betting on the exact order that horses will win a race, you can also "box" the bet to include all possible combinations instead of a specific order. An example would be boxing a trifecta so that your three favorite horses can finish in any of the top three spots.
Exacta

- Betting on which horses will finish in 1st and 2nd place.

Trifecta

- Betting on which horses will finish in 1st, 2nd, and 3rd place.

Superfecta

- Betting on which horses will finish in 1st, 2nd, 3rd, and 4th place.

Pick 3

- Selecting the winner of 3 consecutive races.

Pick 4

- Selecting the winner of 4 consecutive races.

Pick 6

- Selecting the winner of 6 consecutive races.
Betting On The Triple Crown
On the first Saturday of May, the Run for the Roses kicks off the first leg of the three-part Triple Crown racing event. Hosted at Louisville's legendary Churchill Downs racetrack, the Kentucky Derby is a 1 ¼ mile race and draws over 150,000 spectators each year. Derby Day betting is always the best time to start wagering on every leg of the race because you will get the best odds before horses start winning the events and the odds shift.
The second jewel in the crown is the Preakness Stakes, which takes place at Baltimore's historic Pimlico Race Course and is slightly shorter than the Derby with a length of 1 3/16th mile. When looking at Preakness betting odds, it can be more advantageous to go with the place bet when there is an extreme favorite. So many bettors will be wagering on the horse to win that the odds will be slightly skewed and result in the place bet to pay as much as (and in rare instances more than) the win bet.
The third and final Triple Crown race is the Belmont Stakes at Belmont Park in Elmont, NY. As can be seen by the previous 37-year period between Triple Crown winners, things can go unexpectedly in the race and your favorite horse may not claim the coveted Triple Crown. For this reason, when you want to bet on the Belmont consider an exacta box where you get all possible 1-2 combinations of your chosen horses. If you have three favorites and box the bet, you are effectively hedging your bets while making it possible to still get a decent return on the exacta.
Current Odds For The 2023 Triple Crown
Triple Crown is coming up and see will attract a lot of attention especially bettors. This does not happen often but you do have a few horse betting races that can end up adding on to your bankroll. As we all know, betting on a Triple Crown winner comes with heightened odds but the likelihood of the event occurring is slim. This is what makes horse betting so interesting because anything can happen at any time. Before the Kentucky Derby begins, bettors can find odds on the Triple Crown favorites around +4000.