Tennessee Volunteers Betting Lines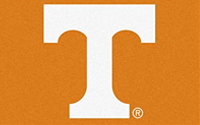 If you are interested in anything relating to the University of Tennessee Volunteers betting lines, you have come to the right place. We cover everything you need to know about the wagering styles and offshore betting sites that permit wagering on the Volunteers. Whether you are a first-time player or an experienced gambler, this page will work as a comprehensive guide to the ins and outs of sports betting.
Our sportsbook reviews near the end of the page include promotional codes that can win you free play or added bonuses, but before we venture down that path, we will give an overview of what you will see on these sites. Oddsmakers will post betting lines on every University of Tennessee game and you will soon be able to determine exactly what you want to bet on with a quick glance.
Being in the SEC, you can assume that more betting lines will be offered on these sites due to the popularity of the conference. Whether you are looking for one game, a few games, or the entire season to bet on, check out our recommended sites – Bovada, BetMaker, SportsBetting, BetOnline, or 5Dimes.
Wagering Styles For College Football Betting
While there are many different ways to gamble on football and basketball games for the Tennessee Volunteers, the three most common types are the most important to understand. Betting on the spread, choosing the over/under for the total points, or choosing the winner straight-up the styles we are talking about and they are very easy to follow.
Betting on the spread is choosing which team will win in regards to the number of points they are being handicapped. A line may look like this: Tennessee -4 vs Auburn +4. The favorite (Tennessee) is indicated by the negative number, which means they are projected to win by 4 points. For a successful wager on Tennessee, they must win by 5 or more points, while a successful wager for Auburn requires them to win the game outright or lose by less than 4. If the game ends in a 4 point victory for the Volunteers, it is considered a push and all wagers are refunded.
Choosing the over/under is exactly as it sounds: you must select whether the points total from both teams will be more or less than the projections. Take this example: Tennessee vs Alabama O/U 45.5 points. Betting on the over would require both teams to score 46 points or more to win. The opposite is true for the under.
Straight-up wagering is betting on which team will win the game, without any handicapping. While this may seem easy, upsets happen all the time and choosing those upsets pays out well. For example: Tennessee (+125) vs Kentucky (-150). This wager type has Kentucky as the favorited (as indicated by the minus sign). The three digit number beside the teams is what is called the moneyline. This is a ratio of $100, where successfully betting on Kentucky requires $150 to profit $100. Conversely, successfully betting on Tennessee would profit you $125 for every $100 wagered. Remember, this is just a ratio, as some sites have minimums as low as 50 cents and never require you to wager (for) $100.
Tennessee Volunteers Player Prop Bets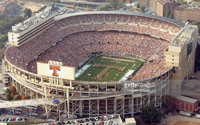 Also known as propositional bets, props are more known for being wagered on in the Super Bowl. However, these odds are available with every Volunteer football and basketball game. No matter the importance of the game, you are sure to find prop bets, which are a wager on the outcome of a specific event in the game but not the score or points. You can come across player prop bets like the number of catches a player has, how many dunks a person will have, or how many yards this running back will accumulate. We will use the last example: Volunteers RB Rushing Yards: Over/Under 79.5 Rushing Yards (-110).
As you can see the odds are standard with the moneyline being -110. Additionally, you can determine that you must select the over or under on the running back's outcome. As straightforward as it appears is as straightforward as it is.
Tennessee Volunteers Team Prop Bets
Everything that has to do with player prop bets in exactly the same as team prop bets, except it relates to the team. The Volunteers may be given the prop bet of how many turnovers they will create, how many yards they will give up, or how many field goals they will make. For another example:
Everything you just learned from player prop bets can be transitioned right into team prop betting. Bookmakers may post odds for Volunteers team prop such as how many turnovers they will force, the total amount of points scored in the 1st half, or how many field goals they will hit. Take this example: Tennessee Volunteers Total Offensive Yards Allowed: Over 339.5 (+145) or Under 339.5 (-160)
With the same formatting of the player prop example, you must select the over or under for the offensive yards allowed. The only difference in the two is this one has a non-standard moneyline associated with the wagers. In this, successfully betting on the over will pay out $145 for $100 wagered, while it would take $160 to profit $100 for successfully betting the under.
Live and Mobile Betting On Tennessee Volunteers Games
Live and mobile betting are the new addition to online sportsbooks. This extends your ability to wager on the game in a paramount manner. With mobile betting, you can access the book from your mobile device just by going to their mobile-optimized webpage. Here, you will find everything you would find on their main site. For live betting, you are now given an opportunity to wager on sporting events after the game has started. Betting lines change by the second depending on how the game is going and if you find it at the right time, you can find an opportunity to make more money that you would have betting before the game started. There are dozens of different options for live betting wagers.
Futures Betting On The Volunteers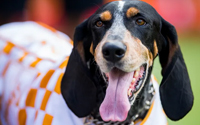 Another popular betting style not mentioned above is the betting on the future. While all bets are technically focused towards the future, these are longstanding wagers that set odds for Tennessee winning the SEC Championship, the SEC Championship, or even the CFB (or Final Four) Playoffs. These odds are ever changing as each week's success or failures influence the betting lines. Try to capitalize on futures betting when your team is not doing so well or has been viewed poorly by the media for the best odds.
Best Sites For Wagering On Tennessee
The sites for sports betting in Tennessee we recommend have all been in business for a few years or a few decades but have proven their reliability over those years. Known for never missing a payout and providing thousands of daily betting lines, these offshore betting sites are not only legal, but they are also safe for Tennessee residents. Our most recommended sites are Bovada, SportsBetting, BetOnline, 5Dimes, and BetDSI. Also, they all have various promotions that make earning money that much easier.
Best Tennessee Sports Betting Sites - 100% Trusted + Safe