Memphis Sportsbooks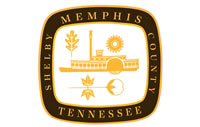 As one of the most expansive cities in the nation, one would naturally expect Memphis sportsbooks to be the central hub of sports betting in Tennessee. With a population well over 650,000, the city is full of diehard sports fans looking to put money on the Memphis Grizzlies and other popular sports teams. Sports betting in Memphis has mostly revolved around the online sports betting sites that accept TN residents. These offshore sites have been providing Memphis sports bettors with the latest betting odds for decades. Safe and reputable, online sports betting has become a way of life for sports enthusiasts in Memphis. Now that the legal climate of the US sports betting industry is changing, it has residents wondering if they will soon be able to take a short drive to visit the best sportsbooks in Memphis, Tennessee. While this will not happen overnight, we can give you details on when to expect legal sportsbooks in Memphis.
Knowing what changes have occurred in the US sports betting industry will help you to understand the future of sports betting in Memphis, Tennessee. We can also give you a glimpse at what Memphis sportsbooks might look like, and what wagering options you can expect to find. You might also find it helpful to learn the neighboring states that will accept Memphis sports bettors.
Is Sports Betting Currently Legal In Memphis, Tennessee?
Sports betting has not been legalized in Tennessee, nor has any other type of gambling. That is why you will not be able to find any Memphis sportsbooks or casinos at this time. For many years, it was the federal government that prevented Tennessee and other states from having land-based sports betting establishments. When the Professional and Amateur Sports Protection Act of 1992 (PASPA) was enacted, it banned land-based sports betting across the US. Only states that had sports betting laws prior to PASPA's effective date were permitted to keep their existing sports wagering laws. Nevada had already legalized single-game wagering, Delaware approved NFL parlays, and both Oregon and Montana authorized sports lotteries. For about 25 years, these were the only states legally permitted to offer any type of sports betting.
PASPA may have initially stopped the possibility of Memphis sportsbooks, but the federal law is no longer effective. On May 14th, 2018, the United States Supreme Court struck down the Act, citing that it violated the Tenth Amendment of the Constitution. PASPA went against the anti-commandeering clause, infringing upon state sovereignty. With the federal barrier lifted, sports betting in Memphis comes down to the decisions made by policymakers. It is up to the state to determine whether they will regulate the sports betting market in Tennessee, and what types of wagering will be available at Memphis sportsbooks.
It is important to note that this only applies to land-based sports betting. Residents of the state can use offshore online sportsbooks to bet on the Memphis Tigers and other popular teams. The state legislature does not address online gaming, and there are no laws prohibiting betting on sports in Memphis.
How Far Has Sports Betting Legalization In Tennessee Gone?
While the change from PASPA left limited time for 2018 legislators to make a change, 2019 was granted a full session. The lawmakers have seriously reflected on TN House Bill 1. Reaching both chambers of the legislature, this bill will likely be the outlook for sports betting in Tennessee. It will incur changes as it makes its way through the process; however, it would permit land-based gambling in cities that approve the measure with a voter referendum.
What Is The Betting Age In Memphis, Tennessee?
Being that there is no commercial gambling in Tennessee, we can only presume the legal betting age in Memphis. The vast majority of the USA requires patrons to be at least 21 years old to gamble. This is the case in nearby Tunica, so it's reasonable to assume that Memphis sportsbooks would follow the same age requirement. On the other hand, there are also states that only require sports bettors to be 18 or older. In order to be safe when using online sportsbooks, wait until you are at least 18 years old. This is the legal age to bet on bingo and play the lottery in Memphis.
Best Sportsbooks In Memphis, Tennessee
With no land-based gambling options in sight, it would be impossible to list the best sportsbooks in Memphis, Tennessee. The state has not offered any brick and mortar sports betting options for sports betting in Tennessee up to this point, and it is unclear when it will. Online sportsbooks like Bovada and BetOnline have been considered the best sportsbooks for sports betting in Memphis. That being said, Memphis residents are familiar with visiting Mississippi for some of the most exciting gaming action. While we cannot list the best Memphis sportsbooks, we can certainly direct bettors to the best sportsbooks in Tunica. These future sportsbooks are slated to offer Vegas-style sports betting within the next year or two. Experts predict that if Memphis sportsbooks do make their debut, it will not be for at least five years. Of course, anything is possible, and we will update our list accordingly. For now, here are some of the Tunica sportsbooks that Memphis sports bettors will be able to visit:

Horseshoe Tunica Hotel and Casino

Address:

1021 Casino Center Drive Robinsonville, MS 38664

Phone:

(800) 303-7463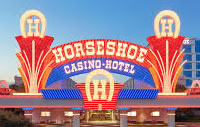 "The Book" at Horseshoe Tunica is operated by Caesars Entertainment and provides action-packed fun all year long. The Horseshoe name is synonymous with Las Vegas gambling, so sports enthusiasts can expect to find high-quality sports betting action every time they visit. It's less than an hour drive from Memphis to Tunica, but bettors can still book a stay at the Horseshoe Tunica Hotel. The 14-story hotel tower has over 500 rooms with exceptional amenities. Of course, you will not spend too much time in your room with so much to do. The casino floor has slots, table games, and a dedicated poker room. Outside of gambling, you can also catch a show to eat at any of their four restaurants. While we cannot technically call this one of the best sportsbooks in Memphis, Tennessee, we can say that this is one of the top sportsbooks in Tunica.

Gold Strike Casino Resort

Address:

1010 Casino Center Dr Robinsonville, MS 38664

Phone:

662-357-1111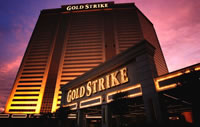 You will be impressed with the Gold Strike Casino Resort from the moment you walk in. All of the excitement will make you forget about the lack of Memphis sportsbooks and instead, get you in the mood to win big. The 50,000 square foot casino resort has everything that a gambler could want. Play table games like Caribbean Stud, Let It Ride, Four Card Poker, and even Mississippi stud (the only place in Tunica that offers the game!). Gold Strike also has almost 1,200 slot machines that include classic reels, video slots, video poker, and progressive jackpots. While at Gold Strike, you can visit the Millennium Theater, party at Stage2, or dine at any of their award-winning restaurants.
You are able to wager on both professional and collegiate sports, with plenty of betting lines on NFL, MLB, NBA, NHL, and NCAA events. Operated by MGM, this book is filled will betting options and odds that are comparable to Las Vegas. The casino even has expert analysis called Behind The Book that assists you in understanding what to expect in the upcoming games and events.
Best Tennessee Sports Betting Sites - 100% Trusted + Safe
50% Up To $250
VISA + Wire Transfer
50% Up To $1,000

NEW!

VISA, Bitcoin, Cash Wire
50% Up To $1,000

NEW!

Bitcoin, Wire Xfer, VISA
50% New Member Bonus!
VISA, Bitcoin
100% Up To $500

NEW!

VISA, Bitcoin, Checks
50% Up To $520
Western Union, VISA